At Audiology With A Heart, we've built our practice on compassionate, accessible and affordable hearing care
We offer a wide range of services for better hearing and support. As a non-profit we put your hearing health first, offering discounted prices on industry-leading hearing aids. Additionally, we back up our hearing aids with a full return policy, a 60-day trial period, as well as free cleaning, reprogramming and routine maintenance for the lifetime of your hearing device. 
As an established nonprofit organization, we are committed to making better hearing accessible to everyone. Not only will we work with your budget to find solutions fitted to your financial needs, we can also offer you discounts we receive from leading brands to put more options within reach.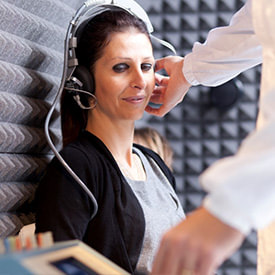 ---
Hearing Exams
Comprehensive hearing testing is the first step in caring for your hearing. Whether you are concerned about a recent change to the way you hear or you are simply ready for your next annual exam, we offer thorough, non-invasive and painless hearing evaluation to track your hearing health and identify challenges to the way you hear. Regular hearing exams are a key component to better hearing health.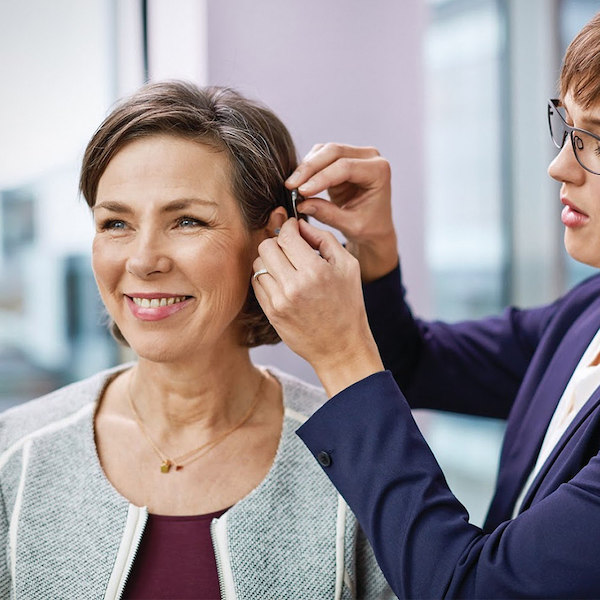 ---
Custom Fitting and Programming
There isn't a one-size-fits-all solution to hearing loss and that's why we spend extra time making sure your hearing aid is comfortable and optimized for your hearing loss. We custom fit each hearing aid to rest securely and comfortably in your ear. Using an analysis of your hearing challenges assessed in your hearing exam, we program your hearing device to specifically enhance your hearing where you need it most.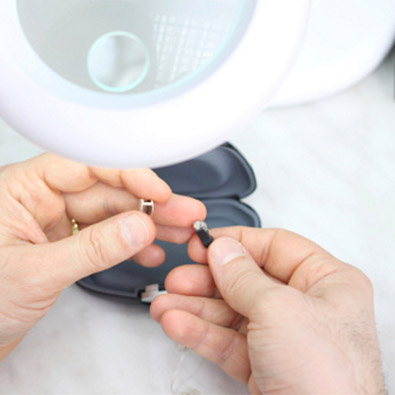 ---
Hearing Aid Repairs and Cleaning
Your hearing aids are built to be durable, but sometimes issues may arise. At Audiology With A Heart, we can perform periodic hearing aid cleaning and many common hearing aid repairs and in-house. Routine maintenance for your hearing aid ensures that your devices are delivering their best performance. Most common repairs and cleaning issues can be accomplished without holding your devices overnight. When you get your hearing aids through Audiology With A Heart, we are happy to perform routine adjustments, simple repairs and cleaning for your devices free of charge.
Uncommon problems or damage to your hearing aids may require sending your hearing aids away for repairs. We will always work with you to minimize the time and expense (for hearing aids out of warranty) spent on advanced repairs.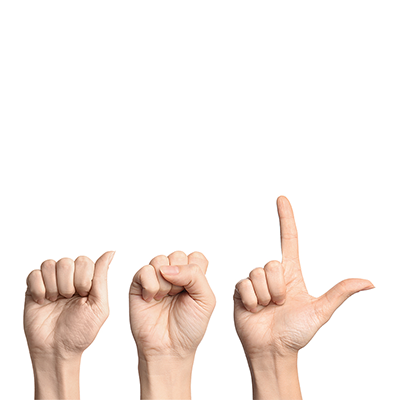 ---
ASL Communication
For those who communicate best through American Sign Language, Dr. Shadoff has basic fluency. Our practice is focused on helping our clients better manage their hearing issues, including profound hearing loss and deafness. Please contact us using our contact form and indicate that you require ASL services during your visit.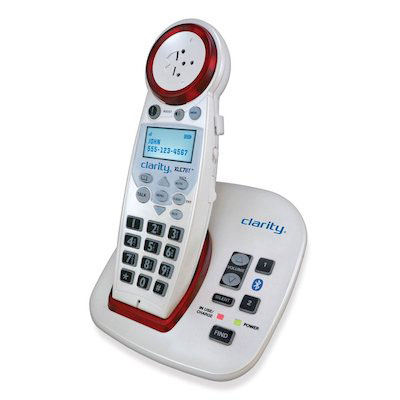 ---
Amplified Telephones
As a nonprofit organization, Audiology With A Heart is part of the State of Florida's distribution network for amplified telephones. If you struggle with hearing challenges, an amplified telephone can help make conversation easier, letting you stay in touch with friends and loved ones, and allowing you to better access phone-based services. Amplified telephones are free of charge for those residents of Florida who need them.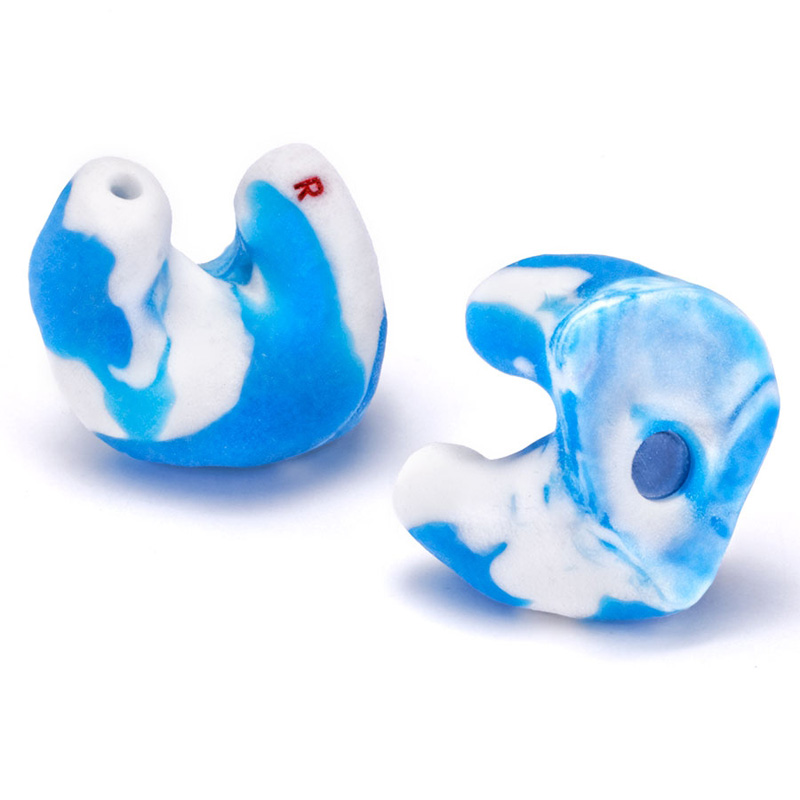 ---
Custom Ear Protection
Professional-grade ear protection is a must for anyone with a noisy workplace or pastime. Whether you are a musician, a construction worker, a hunter -or all three- custom hearing protection helps minimize the damage your hearing is exposed to from excess noise. Custom hearing protection is built to specifically fit your ear, starting with a cast of your ear canal used to shape your earplugs.
At Audiology With A Heart, we are equipped to create "ear molds" the casting of your ear canal you will need for custom hearing protection. The process of creating an ear mold is quick, easy and painless.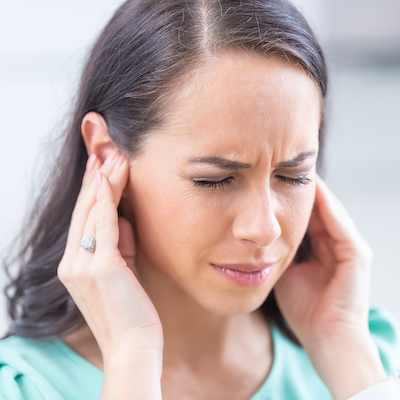 ---
Tinnitus Treatment
Tinnitus can be frustrating and distracting, especially when it co-exists with hearing loss. While there isn't a universal solution to tinnitus, effective strategies for managing the condition are now built into many hearing aids. Additionally, using hearing aids can help reduce the prominence of your tinnitus by amplifying incoming sound to levels that push tinnitus noise into the background. Through hearing devices, we can help you find an approach to managing tinnitus that works for you.